For the past few months this blog has been very quiet; that's mostly because I've been busy trying to get a new project off the ground. This is something I've been working on since I left Microsoft back in 2003, but it has taken time and some mistakes along the way to build the company and product that I wanted.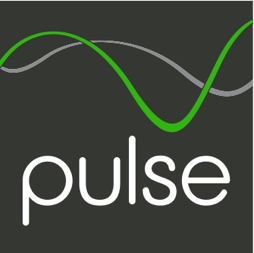 I'm pleased to announce the launch of the Pulse family of residential and hospitality automation products and the company behind it, Aspalis SAS.
Aspalis was formed in December last year as a partnership between myself and my friend Laurent Nicq. Laurent and I met in 2004 while he was working for a company called ConvergeX which was building Windows Media Center based home automation software. When that company had severe financial trouble and laid off most of its staff, Laurent and I decided to partner and build our own company and hire many of the talented engineers which ConvergeX let go.
Thus, Aspalis SAS was born and is now based in scenic Sophia-Antipolis, just outside of Nice and Cannes in the south of France. Besides myself and Laurent, we have five other talented people working with us: Jean-Paul, Emmanuel, Baptiste, Lucas, and Thomas. Aspalis is working closely with Navicom Technologies FZCO, a Dubai-based company in which I'm also involved, to bring products based on Aspalis software to market in the Middle East and the rest of the world.

The first of these products is the Pulse Controller. This device acts as a central monitoring, control, automation, and remote management gateway for various systems in the home. At present, this device is designed to interact with hardware using the KNX / EIB and Z-Wave protocols; we will be adding support for additional protocols and standards in the future. Basically, the Pulse Controller interfaces with lighting, HVAC, curtain/shutter, IP cameras, and other devices/systems in the home to present the user a unified view on what's going on around them.
The end user interacts with the Pulse Controller via client software running on a range of devices:

In-wall touch screens running Windows Embedded CE 5.0 or 6.0 with the .NET Compact Framework installed
Personal computers running Windows XP and Vista, including a special version for UMPCs
Mobile devices such as Windows Mobile 5.0 PocketPC and Smartphone connected via a WWAN connection such as GPRS/EDGE/UMTS/HDSDPA/etc
In the near future we will add support for clients based on Vista Media Center, Mac OS X, Symbian, and the .NET Micro Framework.

We have worked hard to build a simple and consistent user interface which adapts to the unique characteristics of the device it is running on. It's hard for me to describe what I'm talking about, but we hope to post a Flash based demo that you can play with on our website sometime early next year.
The Pulse Controller itself is also a mini-computer, but is totally customized to suit the unique requirements of the market we are targeting. First and foremost, the hardware and software inside the Pulse Controller is designed to be reliable and easily serviceable. The hardware is based on industrial-grade embedded technology and features an Intel IXP420 Network Processor running at 400 MHz. At present, it runs Windows Embedded CE 5.0 Core, but we are evaluating CE 6 for future versions. The blocking issue at the moment is the lack of a suitable BSP.
The Pulse Controller is manufactured for us by Kontron Modular Computers GmbH on top of their E2Brain platform and the entire system is fully CE certified. We are in the process of getting FCC certification as well. The Pulse Controller has 64MB of SDRAM and 32MB of flash storage. It has two serial ports, two USB 2.0 ports, and two 10/100 Ethernet ports. There is space inside for an RF module, which presently occupied by a Z-Wave module available in 868.42 or 900 MHz versions. KNX / EIB support is enabled by way of a Siemens BIM 113 module which allows direct connection to a wired EIB bus. The device accepts 10 to 33 volts DC, and consumes around 4 watts during normal operation. It's very compact and comes with both wall and DIN rail mounting brackets.
In addition to making it reliable and delivering easy-to-use client software, one of our most important goals was to design a solution which scaled well. By this I mean that we want to offer home automation for even the largest residential/hospitality projects out there. In order to do this, you have to design a solution which can be monitored, controlled, and updated remotely. We have built some configuration and deployment tools already, but have also included full support for monitoring and control of the Pulse Controller via SNMP. A white paper detailing this capability will be posted shortly.
In summary, the Pulse Controller and associated products have some unique selling points:
Reliability. The hardware and software was designed from the ground-up to be reliable and easy to service.
Scaleability. We have developed the first home automation solution which can be deployed in large residential or hospitality projects in the same way networking or communications equipment is used.
Cost. We have not taken the traditional "kitchen sink" approach, but rather focused on delivering a solution which has some basic/essential features and does those things well. We'll leave the flashy/gimmicky features to all the other guys.
Openness. We like making friends. By leveraging protocols such as EIB and Z-Wave, we allow our dealers and installers to design solutions which best suit their customer's requirements. We also play nice when it comes to client devices and are open to integrating the Pulse Controller with front-end software from others.
So, what's next? We just finished exhibiting at the Gulf Information & Technology Exhibition (GITEX) in Dubai, thanks to the kind folks at Intel who gave us some space at the last minute. Next week we'll be at Cityscape 2006 in Dubai starting on December 4th. We will be on the Al Shafar General Contracting stand. In early January, we'll be making our North American debut at CES in Las Vegas. More details on that shortly.
If you are interested in learning more, watch our website or this blog and we'll have more information about where you can buy home automation systems incorporating our products and technologies. Our initial focus is on new homes, but the Pulse Controller can also be used in existing homes.
I'm really proud of the work my team has done over the past year, and I am confident that we have carved ourselves a viable niche in the home automation market. The architecture we have developed makes it easy to adapt to changing market requirements and we have already begun work on future generations of the existing product and new products as well.